Principles of Shared Responsibility in International Law: An Appraisal of the State of the Art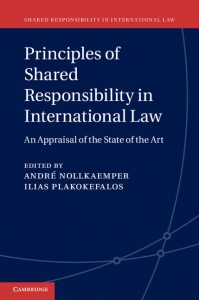 The Shared Responsibility in International Law series examines the underexplored problem of allocation of responsibilities among multiple states and other actors. The International Law Commission, in its work on state responsibility and the responsibility of international organisations, recognised that attribution of acts to one state or organisation does not exclude possible attribution of the same act to another state or organisation, but has provided limited guidance on allocation or reparation. From the new perspective of shared responsibility, this volume reviews the main principles of the law of international responsibility as laid down in the Articles on State Responsibility and the Articles on Responsibility of International Organizations, such as attribution of conduct, breach, circumstances precluding wrongfulness and reparation. It explores the potential and limitations of current international law in dealing with questions of shared responsibility in areas such as military operations and international environmental law.
Cambridge: Cambridge University Press (2014)
More information can be found here.